BRX Vista (Glycol Revolution or Ventilated)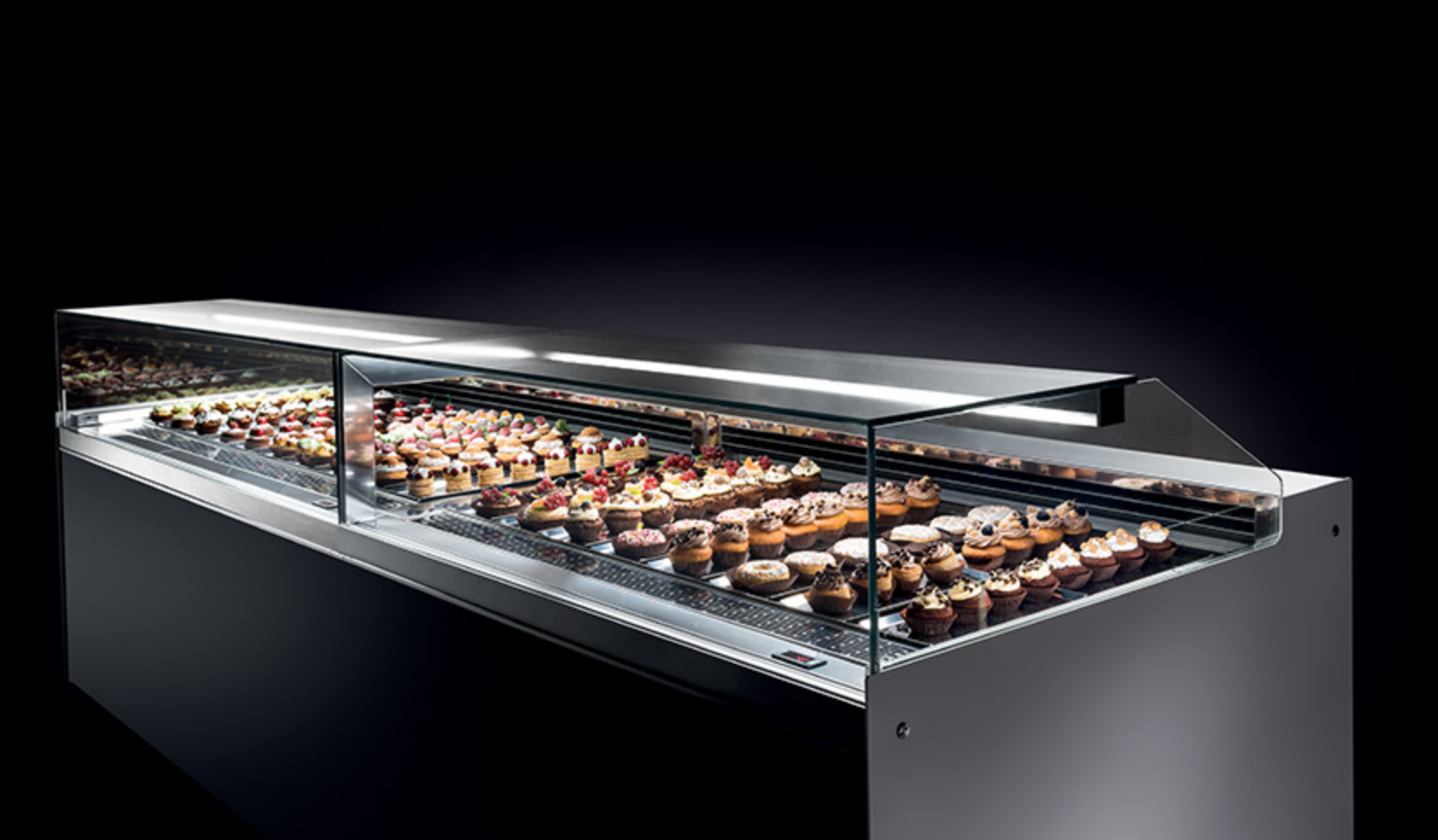 BRX Vista (Glycol Revolution or Ventilated)
BRX products are designed and made with care and passion. Each project requires expertise, will and love for details, the typical expression of the best Italian craftsmanship
The perfect synergy between the glycol cooling and the ventilated cooling enables to use the counter without lids and consequently the gelato is visible.
More autonomous conservation of gelato in case of compressor failure or power cut: VISTA is equipped with two independent compressors and in addition the glycol's cold properties will maintain the gelato at low temperature for many hours
VISTA is equipped with a double layer of carapinas: upper layer for service and storage.
VISTA is not only an innovative display counter but it is also a night time storage. Each evening the carapinas are lowered of a few cms (on the contrary in a traditional scooping display case the containers must be removed) and the lids are placed. The glycol preserves the gelato over the night for the day after saving money, time and space.
VISTA gelato can be converted into a pastry counter even during the same day, only by using glycol cooling for a perfect preservation of the product as well as energy saving.
VISTA is available in the modules L.1650 mm (10+10) and L.1050 mm (6+6) that can be multiplexed. The front panel and even the display deck can be realized in different materials with a high level of personalization.
VISTA is also a pastry display case and it distinguishes itself for the high visibility of the product displayed. Available in the configurations cold ventilated and dry-heat.
If you need additional information about our products, contact us directly.